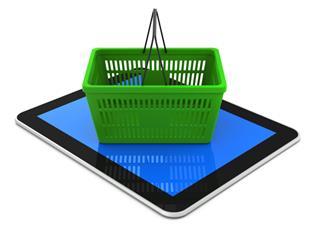 Certain food producers rely a lot on impulse purchases to boost sales, as many consumers tend to decide to purchase an item only once they see it on the shelf. Snack items, candy, and even soups and sauces are popular impulse purchases, and with e-commerce shopping growing in popularity, manufacturers are worrying that they may see a drop in sales as consumers online generally only see the products they are specifically looking for.
Companies are now beginning to use targeted ads and suggested add-ons for people who are a few dollars short of free shipping. Mars used this tactic in China to sell more gum, saying e-commerce site Alibaba used an algorithm to determine which impulse buys to show to customers at checkout, and gum was a good fit because it is a "highly impulsive" product. Customers may also be shown dinner ideas with how-to cooking videos and product suggestions. Even offering different product sizes may result in more sales, as many people are looking for larger package sizes online that will help them qualify for free shipping. Mondelez, in particular, has been boosting targeted ads and "shop now" buttons for its Oreo cookies, showing frequent and "lapsed" customers different online ads and offering buy buttons that lead customers directly to an Amazon page to purchase Oreos.
More obscure food items may also see success online, as more items can get stocked on e-commerce sites than in stores, which have a finite amount of space. For example, Campbell Soup has seen success with its Spaghetti-Os with Sliced Franks product online, while it is largely unavailable in stores, reported Chron.com (Mar. 1).
However, many manufacturers' worries many be unfounded, according to research from Nielsen. U.S. consumers are 5% more likely to make impulse purchases online in the grocery category than in brick-and-mortar stores, according to Nielsen. Consumers make 4.4% more snack impulse purchases online, but 9.4% fewer frozen food impulse purchases.
Consumers are 14.4% more likely to make impulse purchases online for crackers and popcorn, 13.7% more likely for chips, pretzels, and snack mixes, 10.5% for soup, stock and broth, and 9.8% for sauces, spreads and dressings. However, shoppers are less likely to make impulse purchases online when it comes to fresh and frozen foods. Customers are 12% more likely to make impulse purchases in-store for deli prepared foods and 12.5% for frozen desserts and bakery.