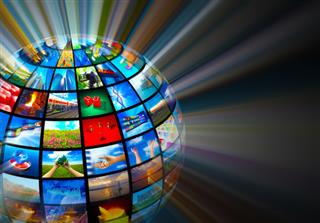 Today's world is filled with conveniences. Ideally, you could buy a new outfit, order a pizza, book a vacation, do your grocery shopping, and send your mom a birthday present, all without having to leave the house (or even talk to anyone else). Companies introduce new programs and products on a regular basis that make it even easier to spend money, such as one-click ordering, voice recognition technology, and same-day delivery. Amazon, which always aims to be at the forefront of e-commerce and convenient shopping, took the idea one step further with its Amazon Dash button.
The Amazon Dash button was introduced at the end of March, and many people thought it was an April Fool's joke because it seemed like something out of a futuristic movie. The product is a small branded button that customers can place in their home and press to re-order items when they are running low. For example, the Gatorade button could be placed on your refrigerator, and whenever you see you are down to your last few bottles, you can press the button and an order will be placed through Amazon for more Gatorade. As Amazon says, "Just press and never run out." It also did account for accidental presses by sending an order alert when it is pressed and will only place one order at a time until the item is delivered.
The buttons just went on sale for $4.99 for all Prime members. Currently, only 18 different buttons are available, including many food brands: SmartWater, Gatorade, Kraft Macaroni and Cheese, Larabar, Izze and Maxwell House. However, there are many different product options within those brands. Other household brands are also offered, such as Glad, Tide and Cottonelle.
It still remains to be seen whether users will buy the buttons, but it is one more way Amazon is hoping to become part of customers' everyday routine, along with its Echo, Dash Wand, and FireTV products. Some analysts are uncertain about the Dash button's popularity, but Adam Padilla, creative director at BrandFire, told AdWeek, "Maybe I am drinking the Kool-Aid, but I think it's obviously very smart and also has practical use cases."