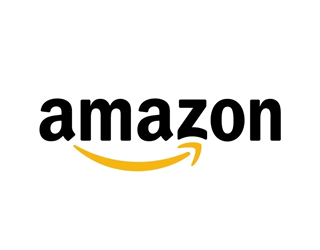 Amazon is certainly a powerhouse in the retail industry. It can't be denied that the company is force to be reckoned with, which is constantly setting the bar for the rest of the industry. For that reason it is one of the companies we cover the most here on on our blog, reporting on its expanded services, innovative products and ordering developments. But we aren't the only ones that are noticing Amazon's dominance.
According to a study by Piper Jaffray, half of all U.S. households are signed up for Amazon's Prime membership program, which is between 57 million and 61 million households. That number only goes up for high-income households, as nearly three-fourths of households that make more than $112,000 annually subscribe to the service, an increase from about 55% in 2014. This is good news for Amazon, as its Prime subscribers tend to spend nearly twice as much per year than nonmembers.
This boost in memberships is most likely due to the addition of other service besides just free shipping. Amazon has added many perks for Prime members, including same-day shipping, grocery delivery with Prime Pantry and Prime Fresh, fast re-ordering with Amazon Dash, restaurant delivery with Prime Now, as well as its Prime Video and Music services.
However, as each of these services becomes more popular, Amazon may start to pull each one out as a standalone option. It recently released a monthly subscription to its Prime Video service for $8.99 a month, which does not include any of the other perks of Prime membership, and a $10.99 a month option for full Prime membership. There have also been rumors that Amazon is working on a separate music streaming service. While these monthly subscription options may help increase sales on its site, particularly among people who have wanted to sign up for Prime previously but could not afford the yearly fee all at once, it may also hurt the other aspects of Prime membership. Previously, customers who wanted to watch any of Amazon Video's original shows would need to get a full Prime membership, which included free shipping, grocery and restaurant delivery and many of the other aforementioned perks, and that may have translated into more sales, particularly of food products. Now, customers have the option to cut out all those other services, possibly lowering sales for other businesses selling on Amazon.
Creating a standalone video streaming service may also be a sign that Amazon plans to remove Prime Video from the regular Prime subscription, or create other standalone options and bundles. Amazon could, for instance, create a less expensive membership option just for video streaming and free shipping, removing access to grocery and restaurant delivery. On the opposite side, it could also create a food delivery membership which only includes access to Prime Pantry, Prime Fresh and Prime Now restaurant delivery.
Even though much of this is speculation, it is something that food companies should take note of. Many customers have shifted a lot of their food buying online, and the convenience of Amazon and the perk of free shipping is a big driver for many people. It is also a way for many food companies to offer online ordering without creating their own system and logistics. If Amazon's subscription model does drastically shift, and your company sees significant revenue from the site, it may be something your business will need to account for.