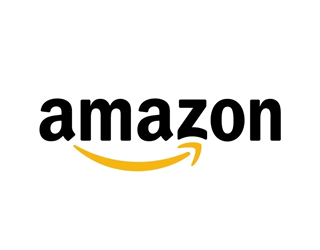 Online shopping can be an extremely convenient and useful tool for shoppers looking to buy everything from groceries to household items to clothing. However, if you don't have a credit or debit card, it can make online shopping more inconvenient than shopping in-store, and it may make it downright impossible. E-commerce retailers, such as Amazon, have struggled for years with this problem, particularly in countries where bank cards are far less common than in the U.S. Now, Amazon has taken the first step in opening up its service to these cash-centric customers.
Amazon launched Amazon Cash, a service that allows consumers to add funds to their Amazon.com balance by paying with cash at a participating brick-and-mortar store and showing a barcode to the cashier. The service will support adding any amount between $15 and $500 in a single transaction, and funds are available immediately. Customers will receive a confirmation notification to the email address or phone number registered to the account. The service will be available at brick-and-mortar retailers across the U.S., including CVS Pharmacy, Speedway, Sheetz, Kum & Go, D&W Fresh Market, Family Fare Supermarkets, and VG's Grocery.
Customers are not required to have a smartphone to show their barcode in-store, either. Users can print out their Amazon Cash barcode which can be brought into the store for scanning. There are also no fees to use Amazon Cash.
While it is unclear if the service will expand to other countries outside the U.S. where credit and debit cards are not as popular, offering a cash option in the U.S. it is still a smart move for Amazon. The FDIC estimated 27% of customers in 2015 were unbanked or underbanked, existing in a largely cash-only capacity, reported PYMTS.com (April 4). Even factoring in a 3% decline over the past two years, that still makes up about 61 million consumers who prefer to pay in cash.
Other companies have made inroads in this market as well, such as Walmart's Pay with Cash service and PayPal's MyCash card. However, Amazon Cash has a few key differences. Walmart's service offers a pay with cash option at checkout for customers buying products on its website, but shoppers must then go to a Walmart location within 48 hours to pay for their item before it can be shipped. With Amazon Cash, customers would ideally be able to add cash to their Amazon account whenever they are already at their local supermarket or convenience store, and then have the funds available to them the next time they shop on Amazon.com. PayPal's MyCash card is similar to the process of buying an Amazon gift card with cash in-store and then adding the money to an account at home. PayPal's service also charges a nominal fee for reloading.
While e-commerce sites still primarily focus on customers that prefer to pay with credit or debit cards, offering a service for cash-only shoppers or those who prefer to pay with cash is just another way to capture even more of the retail market and make sure online retailers are reaching all of their possible customers.