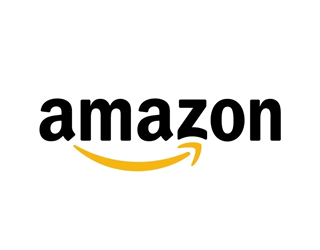 Amazon knows its Prime members are extremely valuable. They are the retailer's most loyal customers, they spend the most, and they generally search from products on its website before looking anywhere else. However, Amazon also knows it needs to make sure its members see Prime as a worthwhile investment, because if they don't, they will likely not renew their subscription when it ends. In order to demonstrate its value, Amazon has been adding perk after perk to its Prime service, such as its music library, video streaming, grocery delivery, and most recently an e-book library.
Along with these member benefits, it has also been making ordering from the site as easy and autonomous as possible, such as with the introduction of its Echo speaker and its Dash buttons. The newest easy-ordering device is the updated Dash Wand, which lets users scan product barcodes and automatically add them to their Amazon shopping cart. It also can hear voice orders. Previously, the wand was available to use only for groceries, but it can now be used for anything in its entire catalog. Amazon knows that if customers have an easy way to re-order products, especially grocery items, they will likely its site more often, even if its prices are higher than they might find in their brick-and-mortar grocery store. This is apparent by the fact that it is essentially offering the wand for free, giving customers a credit for the device when they order from AmazonFresh. It used a similar tactic with its Dash buttons, giving users a credit that covered the cost of the device after they placed an order using it.
One of the slogans for the Dash Wand is "Dash remembers so you don't have to," which essentially sums up the appeal of the device, but also demonstrates how important convenience is to today's consumers. E-commerce grocery operations are growing rapidly, and the easier the service is to use, the more success it will have. Just having an e-commerce site may not even be enough, as more customers use their mobile devices, tablets, and even televisions to make purchases. Mobile-friendly shopping is no longer a perk for shoppers, it is a necessity. Amazon is banking on that fact by moving beyond traditional online ordering, which not so long ago was seen as an extreme convenience, to shopping that can be done anytime, anywhere. If I use the last of my sugar while baking cookies, Amazon doesn't think you should have to wait to sit down at your computer to order more, and forget about even driving to a store to buy some. Its Dash Wand product page touts that it can be hung up in a convenient place, such as on the fridge, and grabbed with floured hands to order more supplies. No more running out of ingredients, ever!
In a separate effort to attract more grocery customers, it also changed the pricing for its AmazonFresh service from $299 a year to $15 a month. Amazon has been changing its subscription model with its Prime services overall, as it recently added a monthly plan to its general Prime membership options and offered its Prime Video service for a monthly fee. This is likely an effort to attract customers that would probably become Prime members and spend more on the site, but they are wary of, or can't afford, the yearly $99 price for Prime.
Amazon is also expanding its Prime Now offerings, by adding delivery from Fresh Thyme Farmer's Market in the Indianapolis area. Prime Now is a one/two hour delivery service available in 30 cities in the U.S. that delivers from local grocery stores, restaurants, alcohol stores, beauty stores and pet care stores. Through Prime Now, one-hour delivery is $7.99 and two-hour delivery is free.
Amazon is sure to introduce even more grocery offerings through its various Prime services as the competition from other grocers and e-commerce sites heats up, so make sure to stay on top of the developments here in the Food Institute blog and in our Today in Food newsletter.