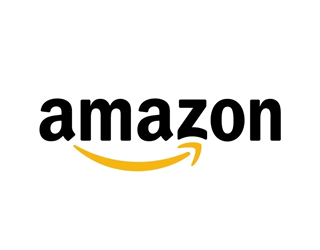 Amazon is not only becoming a major player in the grocery industry, but it is having a surprisingly big impact on the restaurant industry as well. Aside from its growing Amazon Restaurants business, which offers restaurant delivery in various areas across the country, its Alexa voice-control software and subsequent Echo devices are offering a unique platform for chain restaurants to grow their business.
Amazon's Echo products are voice-enabled devices that use artificial intelligence software, called Alexa, to let users play music, control their smart home, get information, news, weather, and more using their voice. Alexa also offers the ability for companies to develop their own "skills," as Amazon calls them, to enable personalized services on their devices. Such skills include games, banking, radio stations, recipes and other branded services.
Restaurant operators have begun to realize the potential of voice-enables services, and are developing their own skills for Alexa. Fast casual chains such as Dominos, Starbucks, Pizza Hut, Wingstop and Fazoli's have all added Alexa skills to enable voice-ordering, as well as Amazon Restaurant competitors GrubHub and Seamless.
The newest addition to Amazon's Alexa skills is TGI Fridays. It developed a skill that allows customers to make reservations, place a To-Go order, and pay their bill using their voice. The new skill will be available first at participating Fridays restaurants and then across the country by 2018. With the Amazon Pay integration, Alexa customers can use the payment information already in their Amazon account when they want to place their Fridays order.
Even smaller, independent chains have begun to use Alexa as a way to reach new customers and offer an added convenience to potential diners. Okra's Cajun Creole in Manassas, VA, and Joey Bag O' Donuts in southeast Massachusetts both have enabled Alexa skills that let users check hours of operation, hear current menu items, or receive recommendations.
As Amazon's Alexa-enabled devices become more popular, it is safe to assume more and more restaurant chains will follow suit. The NPD Group notes consumers' eating attitudes and behaviors are quickly evolving to change long-standing consumption patterns, and diners are now looking for diversity and convenience in their restaurant choices. Consumers are making fewer visits to restaurants, instead opting to stay at home or spend money on experiences, and voice-enabled devices could be one way for restaurants to continue to increase orders without receiving more physical visits.