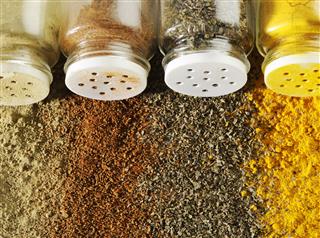 Consumers have a love-hate relationship with sugar. Most people try to cut down on their sugar consumption, but also have a need to satisfy their sweet tooth. This is leading to a rise in sugar substitutes and alternative beverages, such as seltzer, water and tea. It is also making room for new flavors that can help cut down the use of sugar.
For the first time, sugar surpassed fat as the top item U.S. consumers wanted to cut down on or avoid in 2014, according to The NPD Group. About 65% of adults would like to consume less sugar, or cut it out of their diets completely. Calories and sugar are checked on nutrition labels by 42% of adults, followed by sodium at 37% and fat at 34%. Adults over the age of 55 and children under six consume the most sugar-free, unsweetened, or reduced sugar products
This avoidance of sugar has led to an increase in sugar substitute shipments to foodservice outlets. Case shipments of bulk sugar substitutes to foodservice outlets increased by 22% in the year ending August 2015 compared to a year ago, according to NPD. Stevia was the most popular, increasing more than any other kind of sugar substitute.
This trend isn't limited to American consumers, either. Over 60% of Italian, Spanish and Polish consumers say they're actively reducing or avoiding sugary foods, and over half of French and German consumers say the same, according to Mintel. However, product launches in Europe are lacking reduced sugar claims, as no country is seeing anything over 7% of new products with a low, no or reduced sugar claim so far in 2015. The UK had the largest increase in launches, up 3 percentage points from 2012.
Many UK consumers also report drinking fewer carbonated soft drinks (CSDs), with half saying they do so because they contain too much sugar, and 33% of German consumers saying they like CSDs that are not as sweet. Honey is the most popular sweetener consumers see as healthy, with over 80% of Polish, Italian and Spanish consumers agreeing it's good for their health, and 77% of French and 68% of German consumers.
Even though consumers say they want more sugar substitutes, sales of diet soda continue to slump, with sales down 8% in October. Traditional CSDs actually fared a little better, with unit sales down under 2% and dollar sales increasing slightly. Bottled water, ready-to-drink coffees and energy drinks, on the other hand, are doing very well, increasing 7%, 12% and 6%, respectively, over last year.
If consumers aren't ready to get rid of sugar completely, they seem to be willing to supplement it with new flavors. Sour flavors are on the rise, providing an alternative to traditionally sweet items, according to research by Mintel. Of all the confections launched globally with sour in the product name over the past four years, 43% have been launched in the last two years alone. Germany, one of the lead sour markets, has seen its share of all sugar confectionery launches with a sour flavor almost double from 6% in 2011 to 10% in 2015. Sour marshmallows are particularly popular around the globe, along with drinking vinegars and marmalades.
This shift in consumer interest represents an opportunity for manufacturers to introduce new types of products that incorporate sweet elements, while still offering health claims. Consumers will be especially responsive to products that make them feel like they can still have sweets, without the guilt.