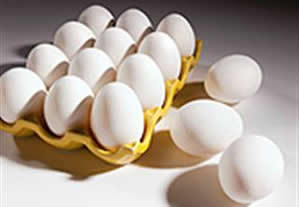 Here at the Food Institute, we tend to find that some food industry stories have more staying power than others. Whether it's a merger deal that goes on for months or a trend that has long-lasting appeal, there are some things that we just seem to keep talking about. Now it looks like we can add the subject of all-day breakfast to that list, as even though the idea has been around for years, it has been quite the hot topic in 2015.
The resurgence in interest was most definitely spurred by McDonald's decision to offer breakfast items all day long. Analysts hemmed and hawed about whether it was a good idea right from the beginning, saying it would likely increase sales, but many worried it would exacerbate egg supply issues. Concerns were also brought up by franchisees who were finding problems with offering an extended menu, even though McDonald's executives reported positive results from the all-day breakfast rollout.
Now that the chain has had its new menu format for a few months, analysts are no longer speculating about how it will impact McDonald's sales, but how it may be hurting other family restaurants. Analysts at Normura are predicting 3% same-store sales growth at McDonald's in the fourth quarter of 2015, but forecasting negative aggregate sales in the family dining sector for October and the first half of November. They attribute this to the fast food chain's all-day breakfast menu, which they think is eating into profits at restaurants like IHOP and Denny's, which have always offered breakfast at all times of the day. Now customers that may have previously gone to a casual sit-down restaurant for an afternoon breakfast meal could go to McDonald's instead, and because of its massive amount of restaurants, that could have a big impact on other chains.
Even though, as I previously mentioned, breakfast all day is not a new idea, it seems the trend will continue to grow in the coming year. According to Forbes' annual Seat 1A Food Trend List for 2016, all-day breakfast will be popular in all types of restaurants due to consumers' shifts in meal times and grazing throughout the day. Even high-end foodservice outlets can get in on the trend, says Bret Thorn of Nation's Restaurant News, as food costs for breakfast ingredients are relatively low, but satisfaction level is high.